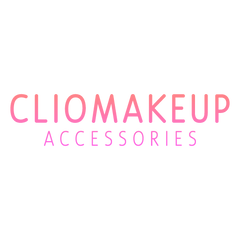 ClioMakeUp ACCESSORIES
ClioMakeUp Accessories
As a professional make-up artist, I have always felt the need to work with the right tool kit. I am therefore proud to announce the birth of the ClioMakeUp brand brushes, precious tools that I hope will give you a lot of inspiration and endless new interpretations of beauty!

There are five qualities that I strongly desired and that make my CLIOMAKEUP BRUSHES truly UNIQUE: MADE IN ITALY, VEGAN, made with a synthetic fiber which is
hypoallergenic and dermatologically tested even for the most sensitive skin,
PROFESSIONAL, and SUPER RESISTANT.