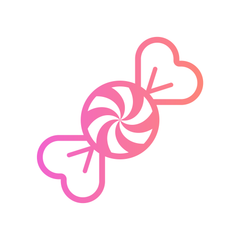 SweetieLove Liquid
Liquid Eyeshadow SweetieLove
After the success of my delicious cream SweetieLove, with an iridescent and metallic finish, SweetieLove Liquid collection is born. It consists of new and irresistible mat liquid eyeshadows with a fluid texture.
Their sensorial and innovative Vegan formula, which is intensely pigmented, blends smoothly on the eyelids for a super long-lasting, waterproof, and no-transfer second skin effect that will make you literally forget you're wearing them.
Smart and stress-proof, my SweetieLove Liquid eyeshadows have an impalpable velvety finish, don't need touch-ups throughout the day and, once dry, don't lose their intensity or crease. These are all properties that you have come to love in the cream version, and you will love in this mat liquid version too.    
Their incredibly fluid texture, with a buildable coverage, makes them essential make-up bag treats 🍬 Easy and quick to apply, also perfect for on-the-go looks, you can blend them with your fingers or a brush.
Their refined and versatile shades make it possible to even out the eyelid with a light veil of colour, minimise discolourations and enhance the glance with a play of textures and shades.
With SweetieLove Liquid mat eyeshadows you only need one product to create a long-lasting striking eye make-up in no time, such as natural to intense smokey eyes and graphic eyeliner strokes without brushes.
Enhancing the look has never been easier: I love experimenting by adding to their creamy base the shades of my powder eyeshadows of FirstLove and BeautyLove palettes or the finely metallic finish of the famous SweetieLove.  
Treat yourself to the delicious temptation of SweetieLove Liquid with me: it is known that one SweetieLove leads to another 💞