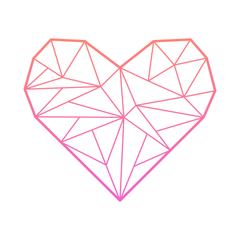 CosmicLove
Highlighter CosmicLove

There is a new galaxy expanding in the ClioMakeUp universe: CosmicLove is my first collection of powder highlighters with a weightless finish that will make you shine like real stars!
The CosmicLove collection consists of four space highlighters, whose shimmering molten powder is injected into special slots and then baked to give an extremely sensorial feeling and a super long-lasting full-on-glow iridescent effect.
It's a pure silky and melting stardust, which instantly gives you a naturally radiant and bright complexion without highlighting the grain of the skin and expression signs. Thanks to its fine and weightless finish, CosmicLove highlighters are ideal even for those who, like me, have dry and wrinkled skin.
The sparkling Vegan formula of CosmicLove is light years away from those I have tried so far: super pigmented and fall-out-proof, it's easy to apply and blend, and will allow you to shine on your own all day long, without the need for touch-ups.
My CosmicLove stardust highlighter is a real infusion of light with buildable intensity: its weightless multifaceted pearls create reflections able to enhance any look with a natural glowglassskin effect.
Follow the trail of light of CosmicLove with me and get ready to brighten your days like real superstars!! 🌟🌟
Se volete vedere i CosmicLove in azione guardate i video HERO subito qui sotto 😉 un bacione! 😘
Video HERO CosmicLove NICOLAS
Video HERO CosmicLove CORINNE
Video HERO CosmicLove ELENA