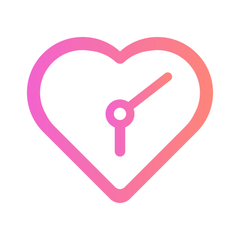 AllDayLove
Eye Pencil AllDayLove

The AllDayLove collection consists of vegan sharpenable eye pencils. Their intense pigmentation combined with a creamy and smooth formula, for a long-lasting finish, make them easy to apply and blend in.   
Ideal to frame and define your glance in one go, AllDayLove eye pencils are the real deal to create new looks without being scared to smudge it!

Their formula, soft to the touch (and stroke 🥰), makes it pleasant to apply and blend the products. When dryed out they stay all day long.

By virtue of AllDayLove's versatility and long-lasting performance, you can have fun creating many different looks, being sure that your eye make-up will stay impeccable all day long, without smudging like a panda 🐼in short: ALLDAYLOVE for eyes that will make your heart beat ALL DAY LONG! 💓💓💓